Reliable Heating & Cooling Services Keeping You Comfortable
All-Year-Round 40+ Years Experience Serving Wichita & Beyond
Wichita Heating & Air Conditioning
Reliable HVAC Service to Last a Lifetime
For over 44 years, Moody Heating & Air Conditioning has been a part of the lives of countless homeowners in Wichita and the surrounding areas. Founded on the principles of purposeful respect for both our customers and employees and a commitment to providing high-quality workmanship, our Wichita heating and cooling company isn't just interested in providing you with one-off installations or repairs – we're in this business for the long haul, and we're ready to provide you with all the maintenance, parts, and additional services you need to keep your home perfectly comfortable for many years to come.
How Is An HVAC System Different Than Stand-Alone Heaters or Air Conditioners?
HVAC stands for Heating, Ventilation and Air Conditioning. It is a collective unit that integrates several components of climate control into a single system. HVAC systems are invaluable in homes or businesses as they regulate the temperature in the space, provide ventilation for the release of detrimental particles and stale air, as well as improve indoor air quality by filtering out contaminants from the external environment. HVAC systems are superior to stand-alone units, such as heaters and cooling devices, as HVAC exists all year round to maintain an optimum temperature, while standalone units only operate when necessary. Ultimately this leads to increased cost savings and energy efficiency. HVAC systems can also be custom tailored to meet diverse needs with its multitude of technical adjustments, making it highly advantageous for managing the atmosphere within any home or business.
To our licensed and experienced technicians, character and customer satisfaction always come first, and we never settle for sub-par work or try to trick customers with dishonest pricing. Let us be your partners in home comfort, and we'll provide you with all the tools you need to maintain the perfect indoor environment for your loved ones.
---
Join our family of satisfied customers today. Get started by calling our office at (316) 444-1019 or by filling out our online contact form to schedule an appointment with our team – don't forget to ask about our financing options and Priority Customer Program!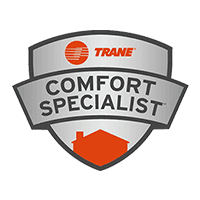 Quality HVAC Services
How Can We Help You?
We're proud to be Wichita's one-stop shop for all your long-term heating and air conditioning repair. See what you can achieve when you partner with Moody Heating & Air Conditioning!
Expect the Best Service
Put Us to the Test & See For Yourself
Dedicated to Our Community

Custom Proposals For Each Job

Pride Ourselves On Honest Service

Trusted Trane Comfort Specialists

On Call for Emergencies

Over 40 Years In Business
Your Trusted Trane Comfort Specialist
As certified Trane dealers and comfort specialists, we have access to all the parts and equipment you need to create the perfect home environment. From replacement parts to new heaters and air conditioners, Moody Heating & Air Conditioning provides our customers with only the best, most reliable products available. Plus, with Trane's rigorous training process, we have the skills and knowledge to service just about every make and model of HVAC equipment out there, so you can keep your units operating at peak condition throughout their lifespan with regular visits from our technicians. The quality of our work is backed not only by the experts at Trane but by our 44+ years of skill and expertise – you can always count on our Wichita heating and cooling experts to keep your family comfortable!